Strawberry Picking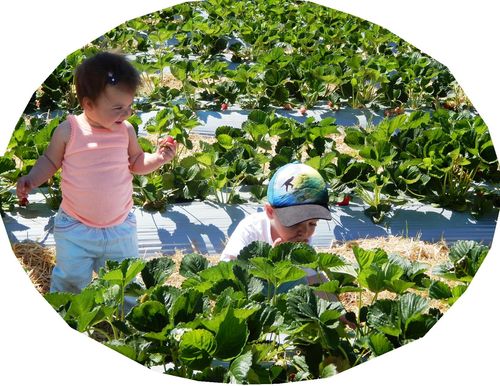 Bring the whole family for a delicious day out picking your own strawberries.
There is no charge to pick, all you do is let us know you want to go picking.
We will give you a basket and explain what to do ..... then just head out to our "patch" and pick a minimum of one kilo...more if you like.
Bring them inside and we will weigh and package them for you ready to take home and enjoy.
Strawberries are weighed at $15 a kilo...
Mornings are preferred.....don't forget to be sun smart.
Strawberries are available to pick...
April - July
October - January
(seasons may vary)
Call the Big Strawberry on 5871 1300 to check on availability if you are planning a day out.