Big Strawberry History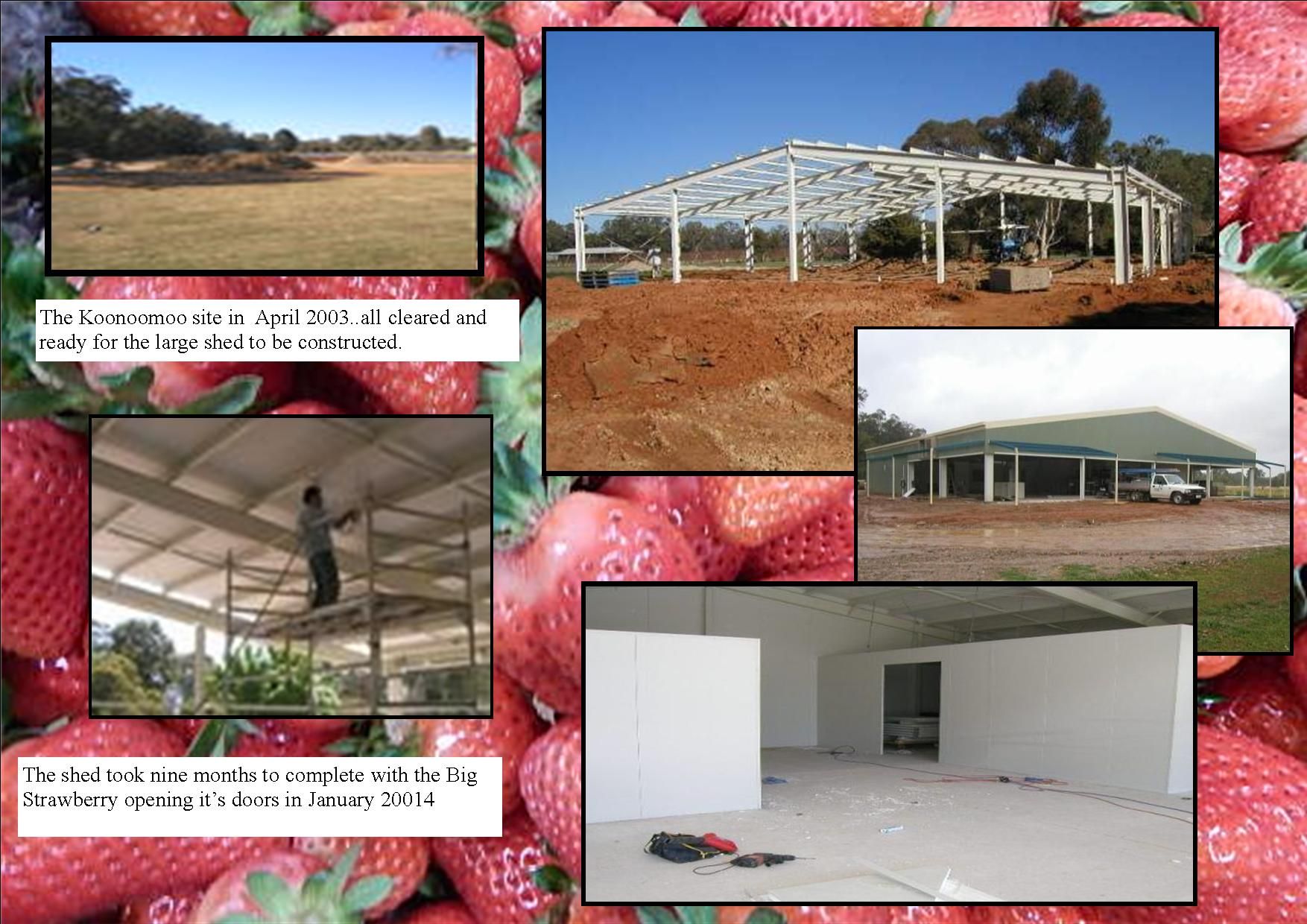 In 1969, Michael and Lorraine Hayes began growing strawberries on their hobby farm, Torgannah Road, Koonoomoo with Michael's main trade being a mechanic. In 1984, with one of their three sons, Darren, Scenic Drive Farm was developed on four hectares, with one acre being used for strawberries. Strawberry wine, jam and liquers were produced on the farm site and sold from an onsite small cellar door.
The need to expand came from an idea to further value add as the market was being bombarded with squillions of strawberries. More products were researched and a new premise was built on the old Koonoomoo school site in the main little township of Koonoomoo. Fruit and products were sold from a smaller shed with plans underway to expand due to the business rapidly growing
In 2004 the site was cleared and construction was started on the now existing premises. built that could house a much larger production area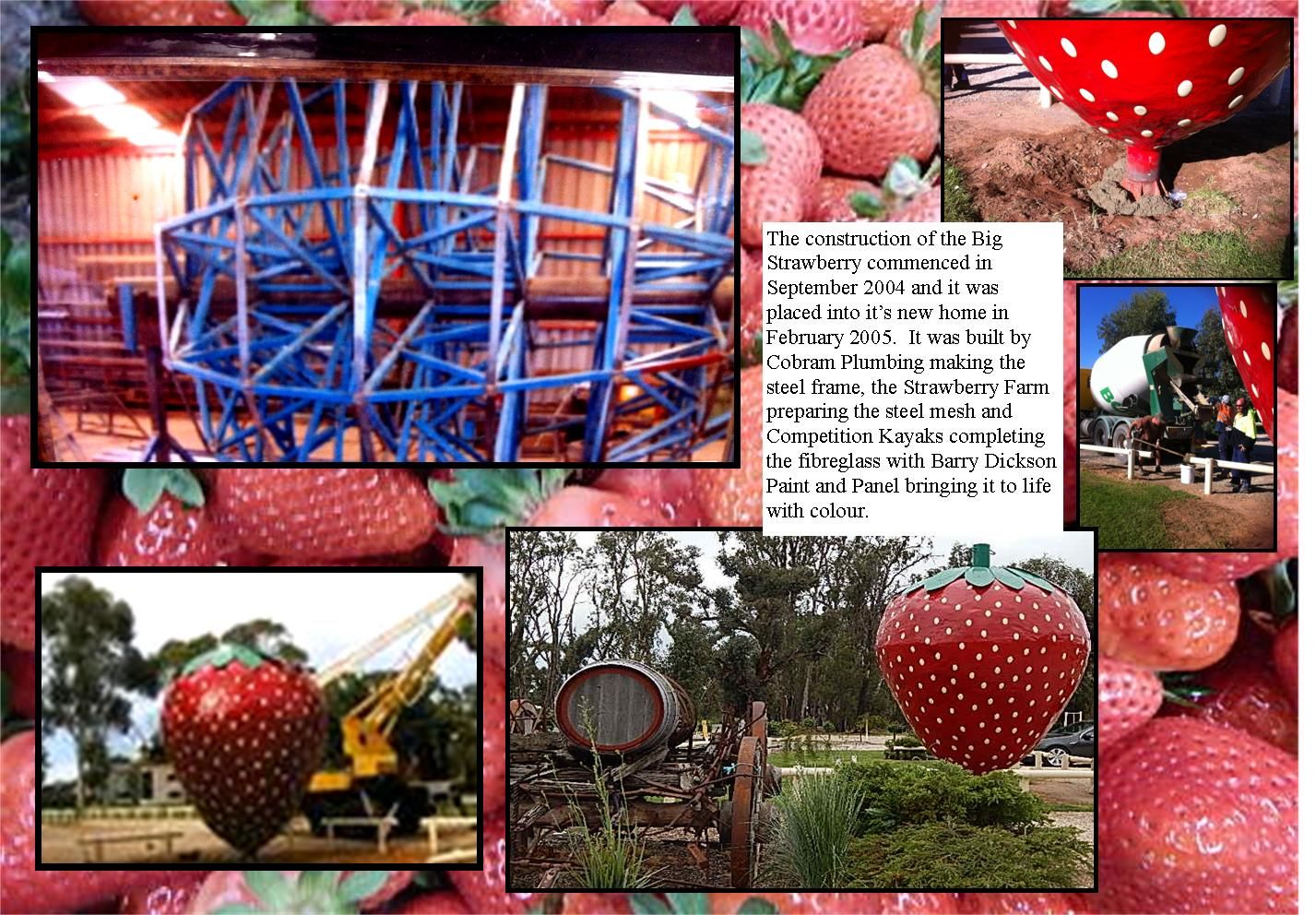 The actual "Big Strawberry was erected in Feburary 2005 to further endorse the business' strawberry status.
Michael and Lorraine Haye's son Darren also worked in the family business and together with Darren's wife Tarn, took over the reigns a couple of years ago with Michael still helping with the farming & production side of the business.
The Big Strawberry farm now consists of nine hectares with two acres being used for strawberries.
The Big Strawberry has recently expanded to cater for the growing need of families who visit in the 1000's to the busy cafe and tourist complex.. Along with a larger eating space, the extension includes a large indoor playground, production viewing area, eduaction area and a children's party room. The Mancave Memorabellia and History Rooms have also been added along with an Indoor Beehive and "Strawbees"